The Sigiriya arts are of beautiful women. It is believed that the drawings are the reflections of the beautiful women who lived in King Kashyapa's palace. The women were drawn to resemble Apsaras. The facial expressions depicted on the woman's face, the use of color in the paintings attract tourists. The most typical thing in these drawings is that each of these women wears delicate three-circled tattoos around their necks. It indicates that the women belong to King Kashyapa. They resembled supernaturals and was a depiction of the grandeur of Kasyapa. The drawings also resemble the Gupta style of painting in the Ajanta Caves in India.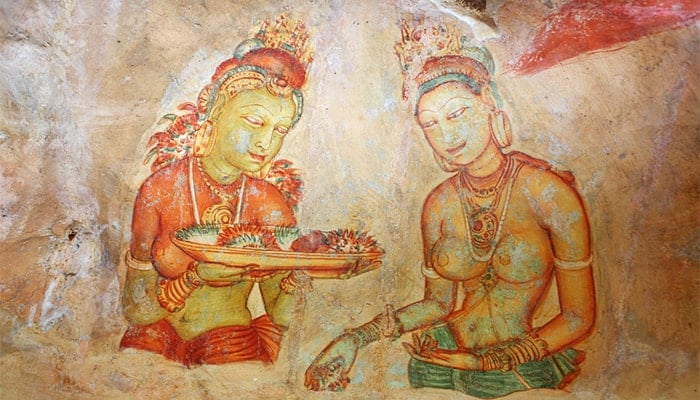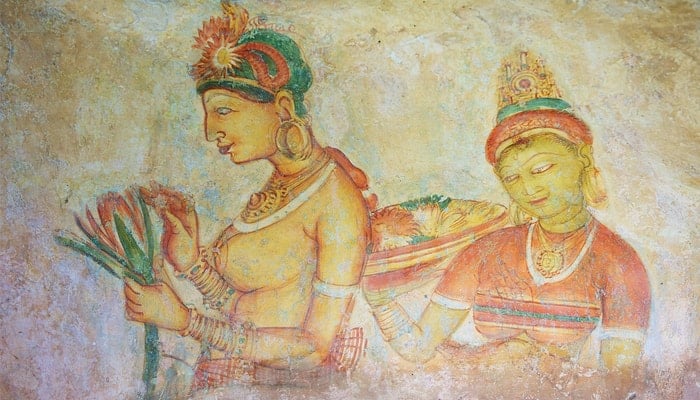 Sigiriya Frescoes and Sigiriya paintings
One of the other main attractions of Sigiriya is the Sigiriya frescoes and Sigiriya paintings. The murals can be seen once you climb the circular staircase. The Sigiriya frescoes are the maidens with beautiful curves carrying flowers. There are dressed in heavy garments, and it is believed that they are carrying flowers to the king for blessings.