Engineering Technology of Sigiriya
The layout is organized in a way that on either side of the roads to the western entrance there are rectangular pools. In front of the pools, there are limestone fountains. The technology used is much advanced, and it is hard to believe how there could have been such technology during the ancient times.
Garden Scaping of Sigiriya
The Sigiriya Garden Scaping structures are evidence of ancient botanical garden's. The landscape is eye-catching, and it is a mix of natural floral species. The planning is well laid out. It is a wonder to look at the garden scaping which is unique to the Sigiriya rock.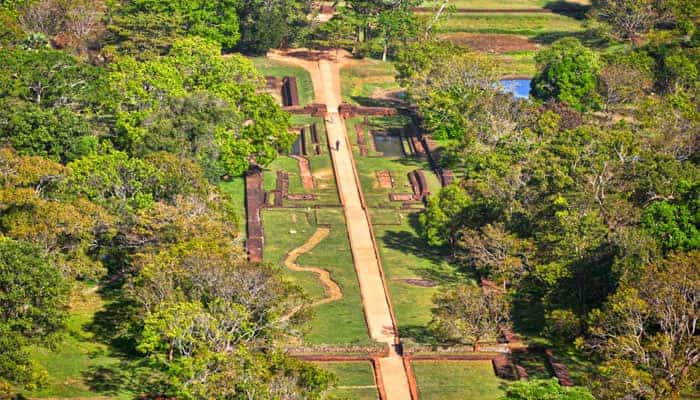 City Planning of Sigiriya
On top of the rock, there is a royal palace and also gardens. The technology and architecture of the city planning are based on a square module. It is wonderful to look at the amazing technology that has been used. Many tourists come to visit Sigiriya to look at its wonderful techniques.
Architecture of Sigiriya
The rock rises about 200 meters above the plain that it is built-in. It has two parts, the Western part which is about 90 hectares and the Eastern part, which is about 40 hectares. If you take the architecture, the western area has a high park area, with three ramparts and two moats. The Eastern part has boulder gardens.