You eligible to visit the Lion's rock.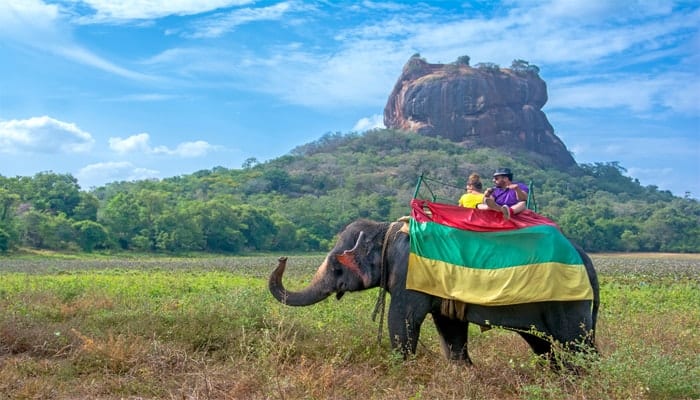 One knows that 'Sigiriya' is the Eighth Wonder of the World.!
Do you know?
Sigiriya is a UNESCO listed world heritage site. more details
The rock is around 200 meters tall.
The stunning inscribed shows you about the talent & creativity of Sigiriya builders.
Sigiriya opens every day from 7:00 AM – 04:00 PM
Come & see this ancient stone fortress expressed as the eighth wonder of the world. Unbelievable technical, stone methods, wall Arts with beautiful environment shows you the unlimited talent of the Sri Lankan aborigines.
This world historical monument located at Mathale District of Sri Lanka. According to the Sri Lankan history, the king Kashyapa created this Lion's rock for hide from his brother's attacks. After the king's death the Sigiriya named as a Buddhist monastery until 14th century.
Come to visit the Sigiriya & enjoy the beauty of this palace. I'm sure it will be an unforgettable memory of your travel life.
You can easily climb the Sigiriya about 10-20 minutes from the bottom of the rock.
When you visit top of the Sigiriya, you can see the upper palace, middle compound, lower palace, beautiful garden, creative walls, graffiti etc.
The architects have created this palace with natural air cooling & amazing watering system.
Entry Fee for Sigiriya

Buy Online Ticket – Click Here